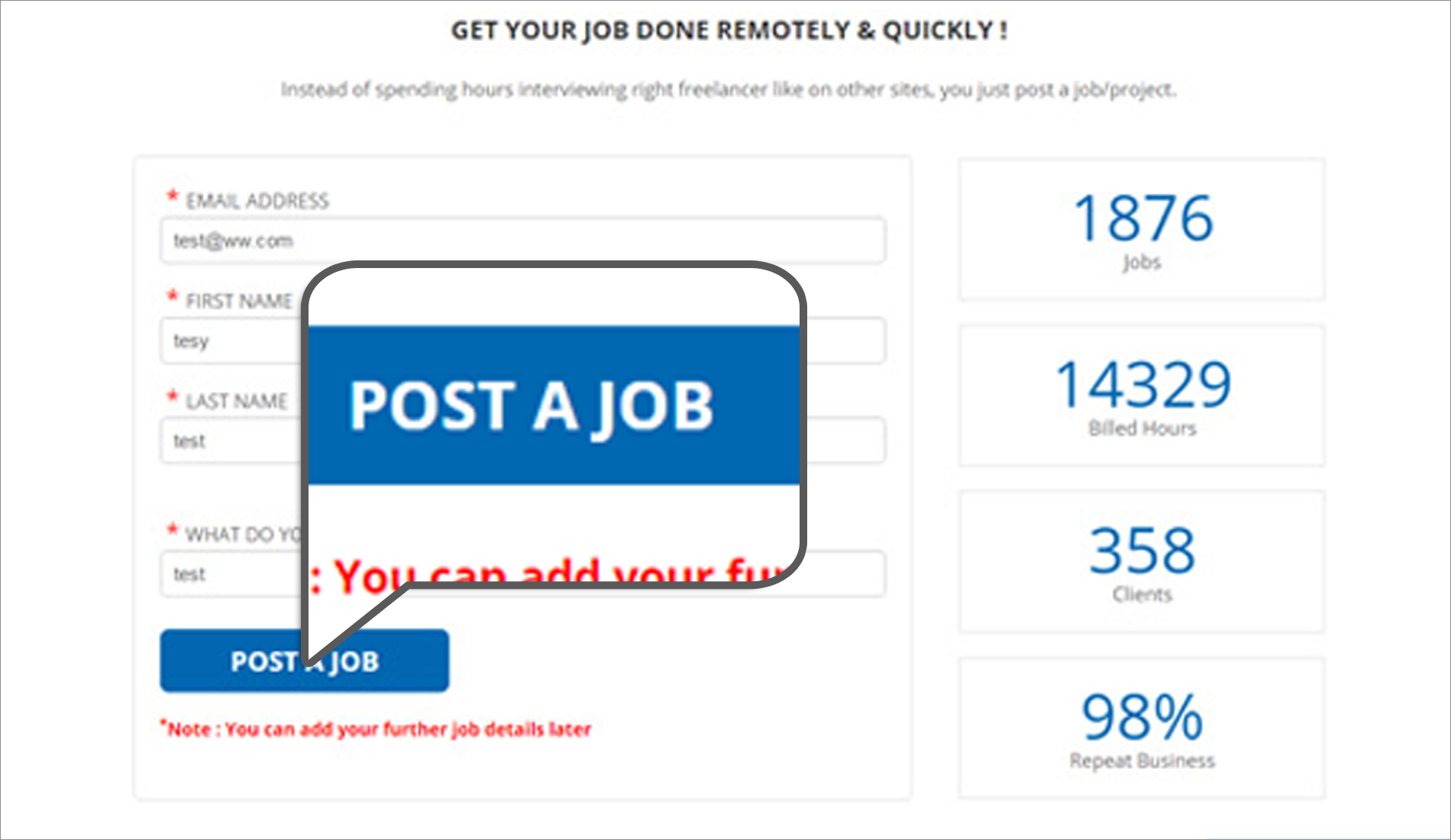 Step – 1
Post Your Job
Post a job to let us know what you need.
Just enter your name

Your email address

Job details you want to get done.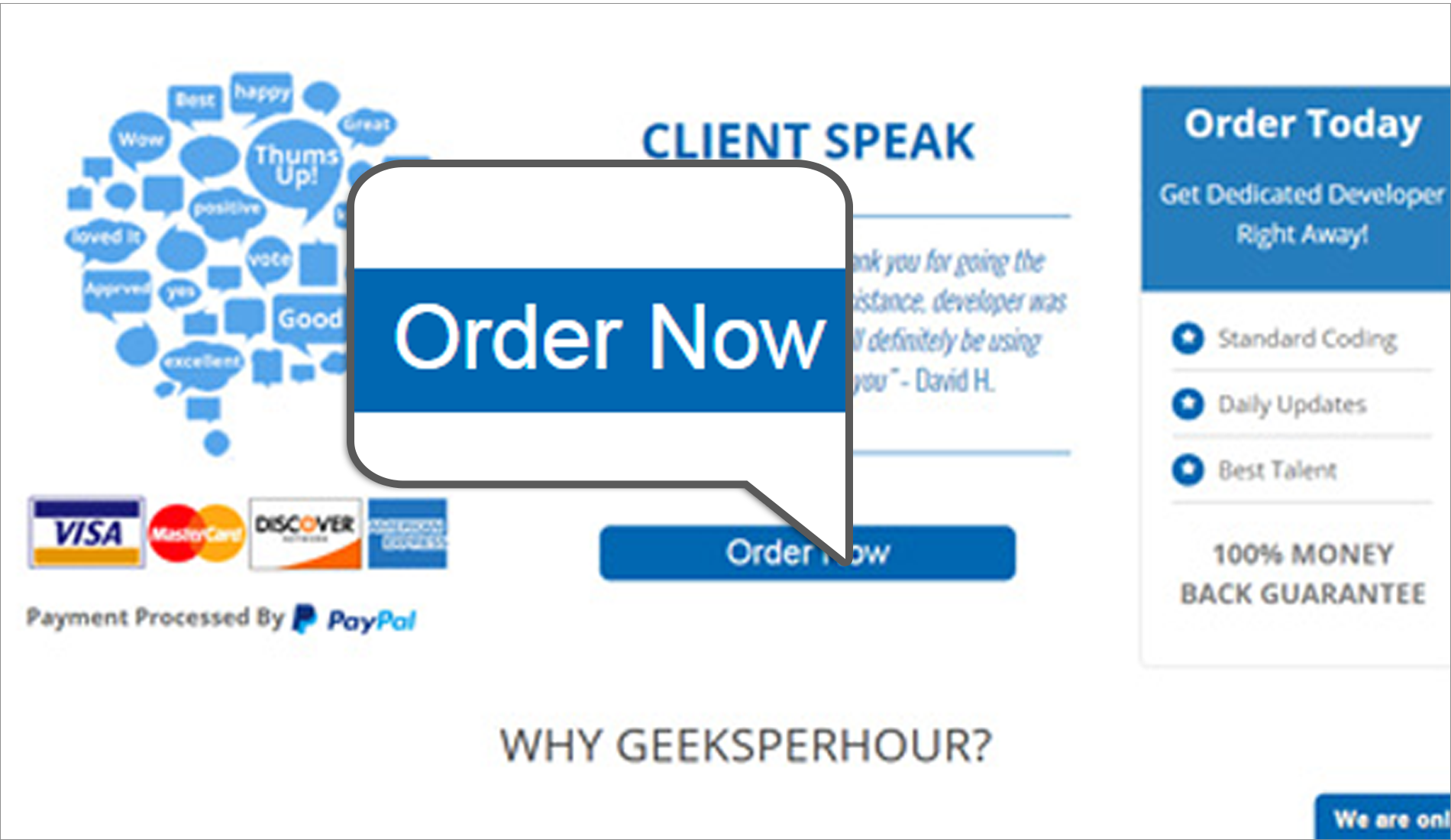 Step – 2
Order Trial Package
Our risk-free trial package is of just $4.95 for 5 hours that lets you work with developer for first 5 hours before deciding if you are 100% confident in moving forward. If, for whatever reason, you are not completely satisfied with the developer you have been assigned, you will not be liable for any payment. We are confident you will like our services and hence have made it 100% Refundable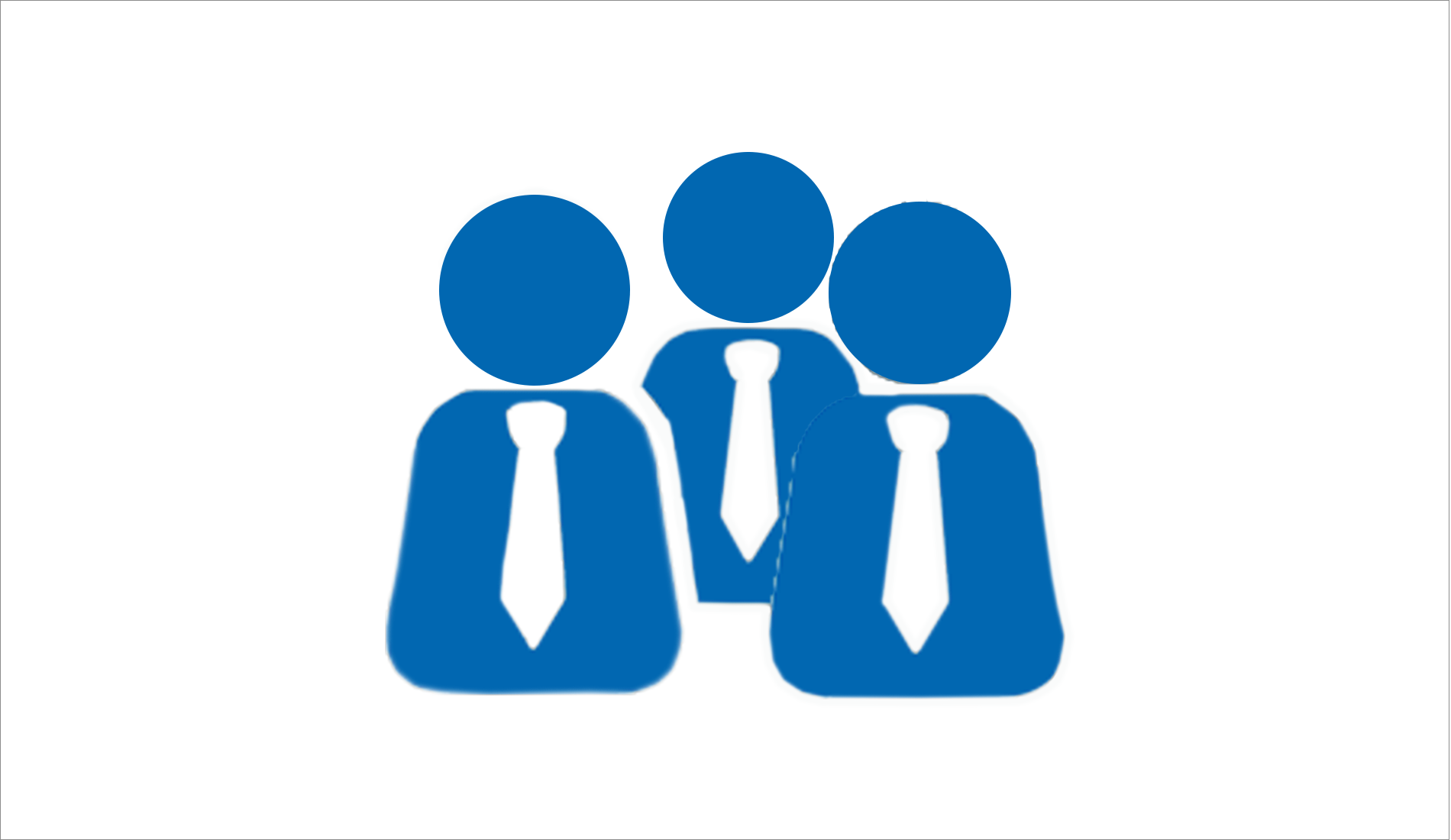 Step – 3
Geek Assigned
After the order, our chief technical officer reviews the job description you posted. He then connects you with the developer (the one that best suits your posted job) in order to answer any questions and to get an even better understanding of your exact needs. The developer then ramps up and start working as soon as possible.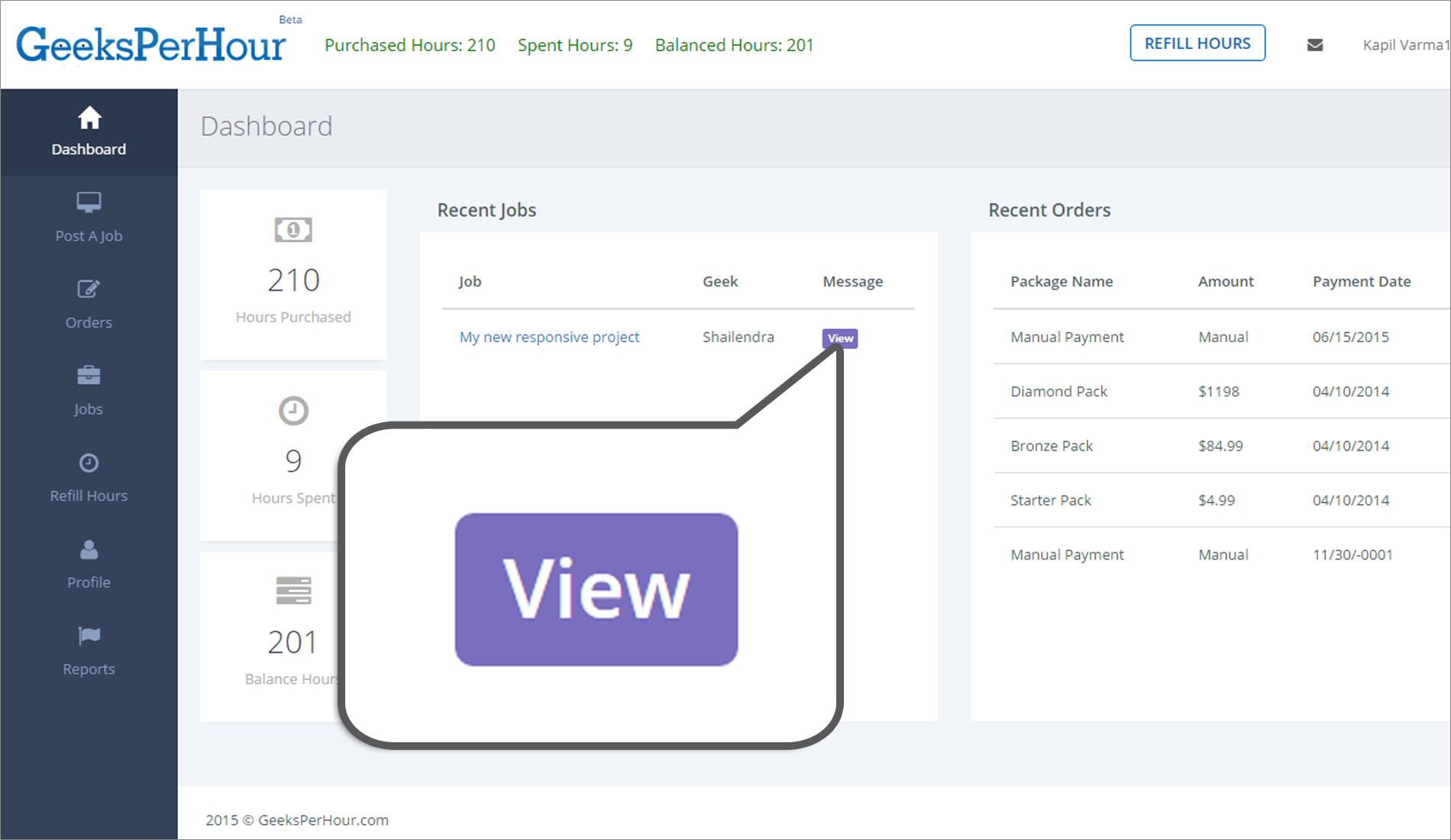 Step – 4
Message (communicate)
After you have purchased a package successfully, you will receive access to the job portal with rich feature such as dashboard and private discussion board. With this private discussion board you can communicate with the developer personally and directly to discuss further.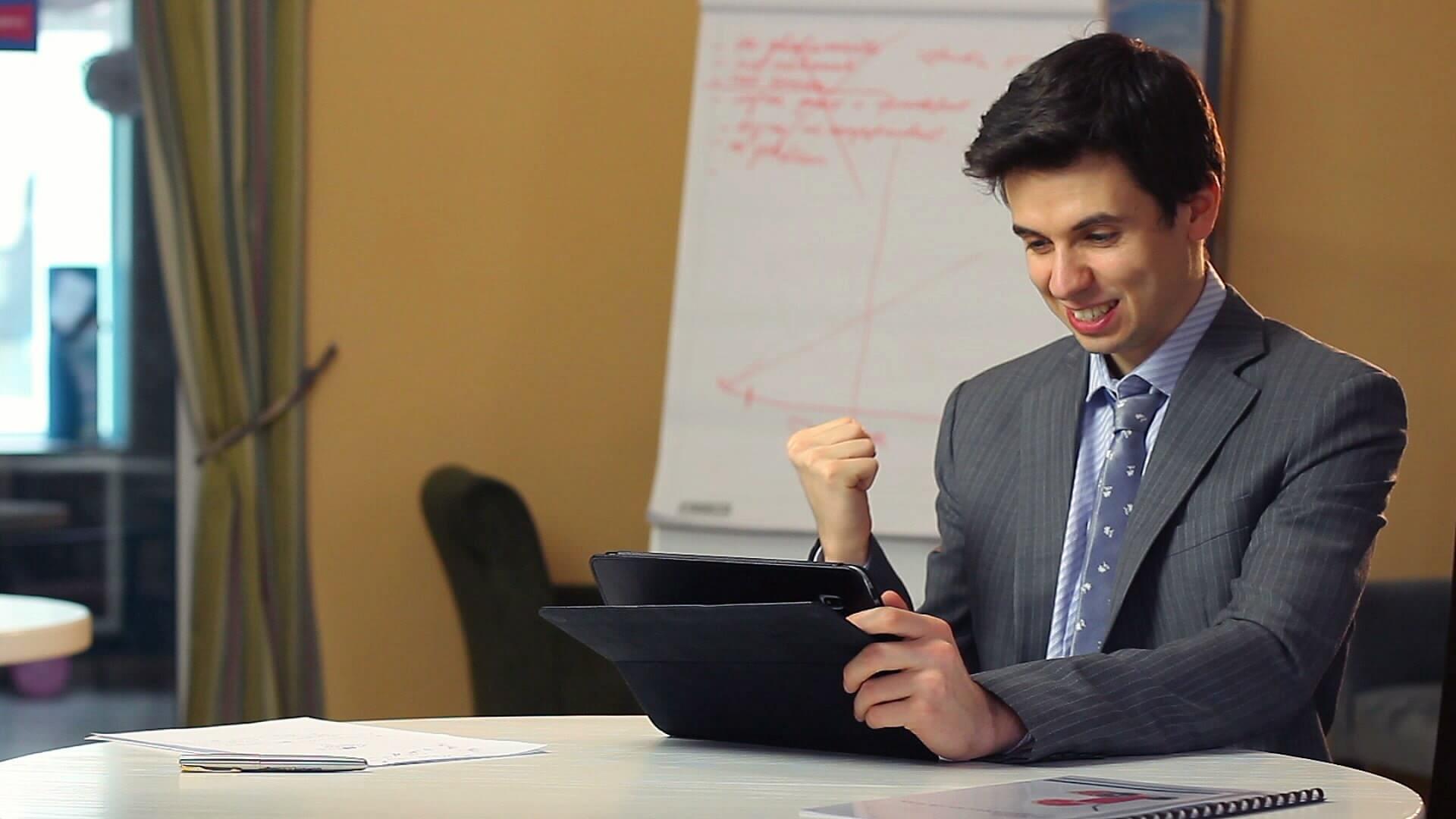 Step – 5
Get Job Done
Based on the communication from private discussion board, the developer then starts working on your job and completes it on time. Thus you can now: Get Job Done – Remotely and Quickly!
Post Job Now
We are different from other IT outsourcing platforms
We interview developers for you. So you do not have to go through long list of proposals and waste time interviewing.
Post Job Now