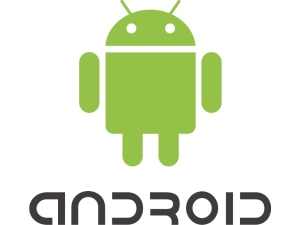 At GeeksPerHour.com, we're proud to offer a range of native mobile app development services, including Android app development. Our native Android apps are built from the ground up to take advantage of the functionality and characteristics that make this the world's fastest growing mobile platform, and each app leverages those qualities to the utmost. When it comes to Android app development, our Android programmers believe that full customization is the key, not the exception. Cookie-cutter solutions result in cookie-cutter apps – the sameness that drives consumers away from your app. Our groundbreaking, forward-thinking instance ensures that your uniqueness shines through.
Why small businesses hire android developers from GeeksPerHour.com?
One of the many characteristics that set GeeksPerHour.com apart from the crowd of other Android app designers out there is our team. Our large team is comprised of Android app developers with the skills, creativity, initiative and expertise necessary to not only build a great app, but to build one that's reliable, fully functional, and is customized to your business brand and your target audience.
Our Android freelancers are tech-obsessed. They love what they do, and you'll love what they do, too. The results speak for themselves – if you want a polished, flawless, native Android app, then we invite you to try our android developers by purchasing trial package right today.
Why consider a native Android application Freelancer from GeeksPerHour.com?
GeeksPerHour.com is a unique IT outsourcing platform for small businesses. All developers are in-house and pre-selected so there is no waste of time on client's end in selecting a right candidate for web or IT project. GeeksPerHour.com does that for clients.
Our android developers believes not only in leveraging android app store to the fullest, but also making the most of the various operating systems out there. Android is very different from iOS, and our android app developers have the skills and experience necessary to capitalize on that difference. Our developers ensure that your app is optimized for speed, performance, look and feel on devices running different flavors of Android, from Ice Cream Sandwich to Marsh-mallow.
They infuse the platform's DNA into your app. It's more than building off the Android skeleton – our Android app developers design your app with the core qualities and capabilities of Android in mind. The result is an app that's seamless, streamlined and designed to provide performance, power and offer a high quality user experience. So hire Android freelancer from GeeksPerhour.com now.