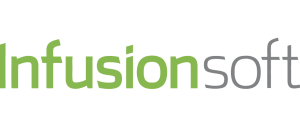 Infusionsoft is a private platform that offers an e-mail marketing and sales platform for small businesses, including products to streamline the customer lifecycle, customer relationship management, marketing automation, lead capture, and e-commerce.
Our Infusionsoft freelancers offers a subscription based all-in-one sales and marketing SaaS product for small businesses with fewer than 25 employees. The integrated platform lets users manage their small business by pulling together data points related to sales, marketing, leads, payments, customers, and more.
The platform can create and host Web forms and links, execute automated campaigns and track ROIs, provides real-time customer updates for sales, lets users manage customer databases, and includes e-commerce functionality letting users manage shopping carts, product pages, dynamic discounts and coupon codes.
Infusionsoft also offers contact management apps for mobile devices. Infusionsoft opened a marketplace that includes more than 70 apps compatible with its software suites that incorporate tools such as SMB text messaging. The Infusionsoft integrated into the CRM, e-commerce and marketing automation tools to allow small businesses to use social media platforms to grow customer base.
Why Infusionsoft is different and why should one use it?
Infusionsoft helps your business in:
Capture more leads: It helps in enhancing our engagement with customers
Improve conversion rate: Get in front of people who wants to buy from you at right moment
Master E-commerce: Provide a seamless market shopping experience,24/7
Manage the sales process: Easily manage who you follow up with and when
Save more time: Say goodbye to mundane task that holkd you back
Increasing the sales abruptly: Infusionsoft helps you in broaden your customer base hence sales more fastly.
Why small businesses should choose Infusionsoft developer from GeeksPerHour.com ?
All developers are trained and well sophisticated in Infusionsoft through special training program thus able to solve complex problems.
Freelancers on GeeksPerHour.com are much cost and time efficient.
Developers at GPH are adept in understanding the requirements of project.
Developers are erudite in social as well as communicative skills.
So post your Infusionsoft job now and hire highly experienced Infusionsoft Freelance Programmer from GeeksPerHour.com