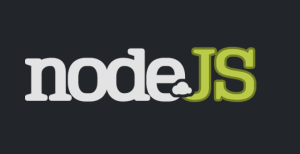 Rapid real-time, scalable application development with Node.js by Node.Js developer on GeeksPerHour.com
Node.js is widely being regarded as 'The Next Big Thing' among developers & tech gurus. Node.js development has been embraced by companies like LinkedIn, Yahoo, Twitter, Dow Jones, ebay, Sabre, LiveChat, Voxer, 37Signals, Fog Creek etc. The list of projects, applications and companies using Node.js keeps on growing by the day. The growing popularity of Node.js development is further evidenced from the support of Node.js by Microsoft Windows Azure.
Node.js is a platform built on Chrome's JavaScript run-time for easily building fast, scalable network applications. Node.js uses an event-driven, non-blocking I/O model that makes it lightweight and efficient, perfect for data-intensive real-time applications that run across distributed devices. Node.js is built on V8 JavaScript engine, which makes Google chrome so fast.
LinkedIn's new mobile app as an example, is about 10 times faster on the client side than its predecessor, and on the server side, it's using a fraction of the resources, thanks to a switch from Ruby on Rails to Node.js. Developers at LinkedIn use a ton of technologies, but for the mobile server piece, it's entirely Node.js based. Node.js developer community is of the opinion that Node.js is the next big wave after Ruby on Rails.
Node.js freelancer do development that makes particular sense for the latest in mobile apps. If you have a Node.js Job that you need help or if your application falls under following category
Applications that are highly event driven & are heavily I/O bound

Applications handling a large number of connections to other systems

Real-time applications (Node.js was designed from the ground up for real time and to be easy to use.)

Applications that juggle scads of information streaming to and from other sources

High traffic, Scalable applications

Mobile apps that have to talk to platform API & database, without having to do a lot of data
analytics

Build out networked applications

Applications that need to talk to the back end very often
Node.js is a powerful tool no doubt and many companies are hiring Node.js developers for their Node.js development initiatives. However, Node.js is not suitable for all sorts of applications.
Post your job and get started today. Hire Node.Js freelance programmer right away.