GeeksPerHour.com (Get the Job Done- Quickly!) is a leading BPM Outsourcing company with a strong team of dedicated Shopify Developer. With our knowledge to manage PHP applications of varying degrees and with high self-esteem, we can help companies take a strategic step and deliver a high ROI (Return on investment). With several years of experience in Shopify development of our PHP freelancer and designs of hundreds of projects we have been able to build a relationship with our clients so that they can rely on us to do the work for different business models.
We offer a wide range of the latest and most reliable in the Shopify development service that gives your company the power to take the lead over the competition. Our experienced and professional Shopify freelance programmer team extracting the full potential of Shopify platform to offer Shopify development services such as:
Custom Shopify Web Development

Shopify Application development

Shopify Web Application Development
We can help you with a variety of different approaches.
Hire a Freelance Shopify Developer:
Even if you're already using an eCommerce store builder, you'll want to add Shopify for its features and capabilities. GeeksPerHour.com Shopify freelance developers can help set up your stunning online storefront and get sales rolling pretty quickly. Many shopify website owners post jobs on GeeksPerHour.com regularly. Check out some of the shopify web developer jobs at GeeksPerHour.com
Our freelance Shopify developers can enhance your eCommerce sales by leveraging the sleek Shopify features to create a dynamic, powerful shopping experience for your customers. We'll make it easy to attract new customers and keep old ones coming back! If you want to expand your business and explore some really neat sales features and tools, then we recommend trying Shopify.
Through Shopify, you get access to a world-class platform with an interface for apps via HTTP based API. This is preferred because you never have to worry about which version of the platform you're using or any internal server bugs.
There are more than 10 million merchants on Shopify as we speak, and you could be the next successful seller. Shopify is distinctly different from the rest of the eCommerce store builders because it takes the burden off of you – you don't have to worry about hooks, filters, or actions. If you're ready for a streamlined, simple platform where you can run your business, Shopify offers the ultimate online storefront interface for you and your customers
So, Why hire GeeksPerHour Shopify Freelancer?
We're fluent in many languages, including PHP, Ruby, and NODE. We know what it takes to get your storefront looking beautiful!

Our Shopify developers know how to create and leverage Shopify themes and Shopify apps.

GeeksPerHour.com Shopify freelance programmers know how to use Shopify's exciting add-ons, which we enjoy because they're made with security in mind. You won't have to worry about Trojans or viruses when you use Shopify to power your business.

Be it Shopify-theme-customization,Shopify Mobile theme customization our freelancers can help you achieve your desired task done in no time.

Between GeeksPerHour.com developers and Shopify's customer service, you get around the clock support.

Our Shopify programmers and the Shopify team are well-known for offering efficient loading times. Your customers can enjoy lighting fast loading speeds, which means more business for you!
Shopify is a leading-edge, simple to use, high tech platform with tons of rich options designed for helping you optimize the way you run your online business. For these reasons, we highly recommend using Shopify to power your products and services. If you are interested in hiring a vetted Shopify freelance web designer or Shopify freelance web developer, you have come to right website. Be assured your search for shopify web developer would end here. The GeeksPerHour.com team provides qualified, nimble, concise Shopify freelancers who are ready to help you create a beautiful storefront.
If you're ready to launch your business and offer customers a world-class shopping experience, then check out GeeksPerHour.com and post a job listing for a Shopify freelance developer.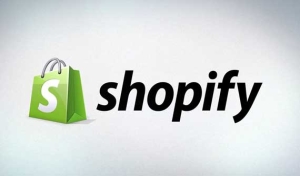 Case Study of Shopify Website done by Geeks Per Hour
The project was to develop a platform to sell beautiful and reusable shopping bags out of hemp. The idea was to provide far better, from a hygienic, ecological, and above all, aesthetic point-of-view, are the designs, materials and rugged reusable carryalls.