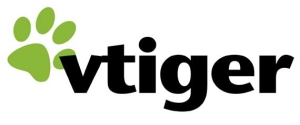 Hire vTiger Freelancer from GeeksPerHour.com
GeeksPerHour.com is a global hassle free IT outsourcing platform, where small businesses and web development companies can outsource IT projects by hiring pre-screened and in-house managed developers.
Since all vTiger freelance developers are in-house and pre-selected there is no waste of time on client's end in selecting a right candidate for web or IT project, which is a major time consuming and lengthy process with other commonly used freelancing sites.
We provide dedicated vTiger programmers who are expert and highly skilled in vTiger installation, configuration, customization, integration & support services. vTiger is an Open Source CRM software, which is mainly used by SMEs and small businesses. vTiger CRM can be used to manage and operate your company wide CRM and Inventory Management activities, such as sales force automation, customer support & service, marketing automation, procurement and fulfillment effectively.
Our vTiger developers have vast experience in vTiger Open Source CRM. They can handle all queries related with vTiger pretty easily and hence provide cost effective and quality service.
GeeksPerHour.com has the confidence that all the vTiger freelance programmers are available on our platform are skilled to deliver the desired results that any small business require.
vTiger Features and benefits
vTiger CRM provides many extensible and customization features to enable your CRM solution to meet the needs of your business. In cases where you need new functionality to be added
Sales force automation

Customer support & service

Marketing automation

Inventory management

Activity management

Security management

Calendaring

E-mail integration
We have vast experience in installation and customization of vTiger CRM. Our experienced PHP developer can handle your open source CRM related all queries very easily and pretty quickly.