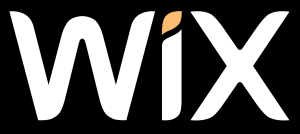 GeeksPerHour.com – Get the Job Done -Quickly! is available with many wix freelancers who have several years of experience in building websites using WIX – the most innovative website builder. At GeeksPerHour.com, all WIX freelance developers have personal experience in a wide range of properties for WIX applications for our global clients.
We at GeeksPerHour.com understand your business need, which enables us to provide the perfect WIX programmers for your needs. Over the past years, we have fine-adjusted our capability to the limit, which in turns makes us able to offer you a wide variety of WIX developer.
Why to hire Wix freelancer from GeeksPerHour.com than from any other platform?
WIX has made a history of adding new tools and designs on a regular basis. What this means is that if it do not have a specific feature right now, then that feature can be added if enough users request it. So it gives ample of freedom to our WIX developer to showcase their creativity in designing your website.
It is a leading cloud-based development platform with millions of users worldwide. It is well renownedto create a beautiful, professional web and promote your business, showcase your art, set up an online shop or just test out new ideas. The WIX website builder has everything you need to create a fully personalized, high-quality free website.
To quickly decide if using WIX is good or not?
A good way, is to see how many users they have, and more importantly, how many paying customers they have.
WIX currently has over 82 million registered users (as of May 2016), with about 45,000 new users joining every day. Among the users, WIX has over 1.94 million paying subscribers.This demonstrates that WIX users are happy with the website builder, and that they are happy to continually pay to use its website building services for many years.
Some renowned examples of websites which are designed by WIX are FORBES, MASHABLE, BCC NEWS, THE WALL STREET JOURNAL and many more.
When you hire WIX programmers on GeeksPerHour.com, you get highly experienced WIX developers who are capable of developing sites in following categories:
1. Media and advertising
2. Sports and recreation
3. Health Care
4. Education
5. Hospitality
6. E-Commerce
7. Mobile applications
8. State Department
9. Non-profit associations
10.You can also opt a new category because GeeksPerHour.com has wix freelance programmers which are very creative and they curiously wait for new categories.
Go ahead and post your WIX Job on GeeksPerHour.com now!