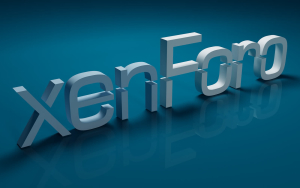 XenForo is a commercial Internet forum software package written in the php programming language using the Zend framework. It is fast, intuitive and social engaging platform and also helps in bringing a fresh outlook to forum software thus provides a compelling community experience.
Why XenForo is unique?
Social Engagement: XenForo helps in enhancing the social engagement astonishingly. An intuitive like system makes users feel appreciated for their contributions, while integration with Facebook allows easy registration and sharing.
Alerts: Make it easy for users to stay up to date with updates that are applicable to them.
Great Add-ons: XenForo is built to be the most extensible and flexible community software ever. It provides huge array of add-ons and helps in writing your own add-on with the XenForo framework.
Recent Activity Stream: Allow people to easily see all the recent happening on your forums, beyond just the messages posted. Members can follow each other to get their own personalized news feed showing the content they want to see.
SEO Built-In: With XenForo there is no need to pay more for your search engine optimization needs. Human-readable URLs, semantic HTML with embedded micro data and many more SEO features are present in the very core of the system.
Easy Styling: You can use XenForo simple color changer to easily change the look to suit your needs. You can make further changes through an extensive style property editor, or edit HTML or CSS in your favorite editor. No code changes necessary!
Why small businesses should hire XenForo freelancers from GeeksPerHour.com?
GeeksPerHour is a unique IT outsourcing platform which provides impeccable service to small services. All Xenforo freelance developers are pre-selected so there is no waste of time on client's end in selecting a right candidate for web or IT project. Following are some remarkable points that make GeeksPerHour.com unique.
Provide Scalable and Flexible solutions using XenForo
Develop Fully Mobile-Responsive Website
Provide Coding Guidelines and Standards
Well aware, adept and experience on design patterns
Provide good support for your requirements and queries
Provide error-free implementation of requirements
Deliver better readability and understanding of the source code