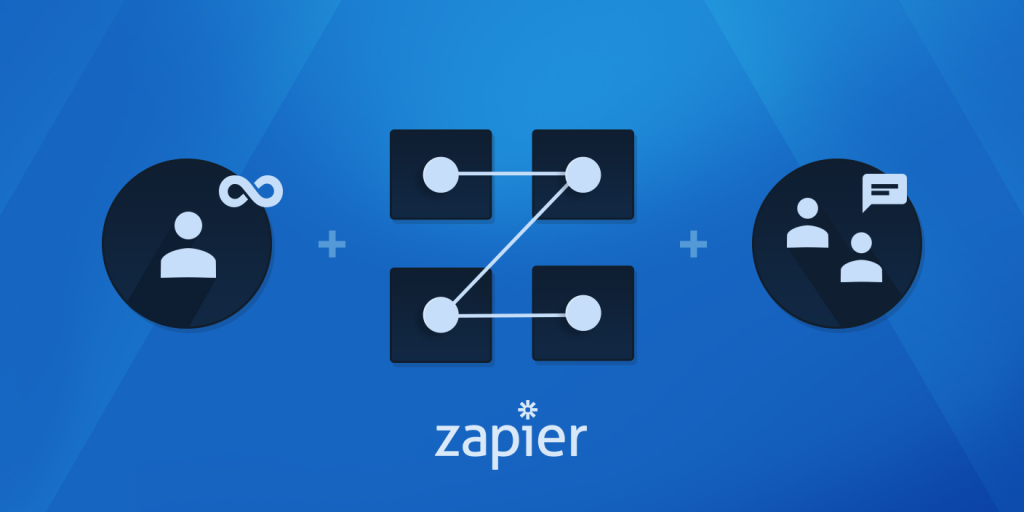 Zapier is an online web automation tool. It connects the app with each other so they can work together such as Gmail, slack, Mailchimp and over 750 more. We can connect numbers of an app to automate repetitive tasks without coding or confiding on developers to build the assimilation. The main task of Zapier is to move info between the web apps.
Zap is convenient flow automation which sends the data between the two apps.
Zapier is the glue that connects more than 750 web apps.
Zaps are workflows that connect your apps, so they can work together.
Zaps start with a Trigger an event in one of your that kicks off your workflow.
Zaps Automate Tasks in the background, so you can focus on more important work.
# Usage
Developers can set up their web APIS for use with Zapier and open up integration with many other web apps.
Individuals can use a visual web page to wire together their favorite apps into "Zaps".
Zapier workflows can keep data consistent across web applications.
# Why you should Automate your business with Zapier
Speed
Consistency
Visibility
# Examples of Online Business Marketing Automation That Some of Our Client Hire Zapier Experts on GeeksPerHour:

* Google spreadsheet to another Google spreadsheet account
* Clickfunnel to custom CRM
* Dropbox API to Trello
* Trello to Gmail
* Clickfunnel to Motivational Fulfillment
* Zendesk to salesforce
* Web lead to Zendesk
* Web lead to MailChimp
* Kajabi + Clickbank payment gateway
* Custom Zap using javascript + Sharpspring
* Develop an autopilot API integration between ClickFunnel and Motivation logistic for order process
* Develop a custom API for Unleashed + NETO for order tracking updates in unleashed
* Build a custom PHP library for METHOD CRM for lead capture, Estimate, and invoice
* Build many custom payment gateway modules
* Create a program that automatically updates tracking info for Cratejoy
* Web service: Google API, Amazon AWS API
* API integration for Payment gateway: PayPal Pro, Authorize.net, Braintree, Strip, WorldPay, SagePay, Eway, Square, FirstData, AliPay,2checkout plus many more around 100+ Payment gateways.
* API integration for Fulfillment: Unleashed software, motivational, ShipWorks
* API integration for property listing: IDX for US
* API integration for CRM: Safeforce, Zoho, Method CRM, Infusionsoft, Zurmo, VTiger + FreePBX etc.
* API integration accounting software: Quick book
* API integration for Mobile App using web service.
* Email Autoresponders: Aweber, MailChimp, GetResponse, iContact, ConstantContact, Active campaign
* SMS Gateway: Twilio, Clicksend
* Transaction Emails: MailGun, Maildrill etc.