Step – 1
Post Your Job
Finding the perfect developer starts with posting your job. In a few simple steps, you will be on your way to getting your work done remotely and quickly. To get started with posting your job, you'll just:
Enter your name

Your e-mail address

and the details about your job.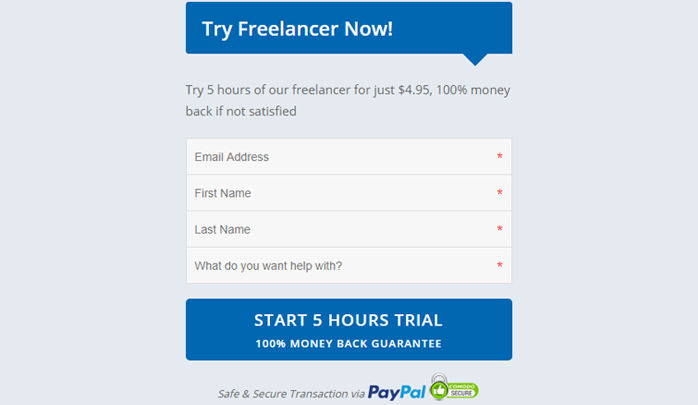 Step – 2
Order Trial Package
Whether you are new to outsourcing or new to GeeksPerHour, we want you to rest assured that you will receive world-class results. This is why we offer a special trial package to help you get started.
With the trial package, you'll get your first 5 hours for just $4.95 per hour. During this time, you'll get to work with a developer before deciding if you're ready to move forward. If you aren't completely satisfied with your developer, you won't owe anything. We are confident that you'll like our services, which is why we are offering a risk-free trial period and 100% refundable services.
After your trial package, you'll receive the normal rate, and you can still count on world-class service from our team!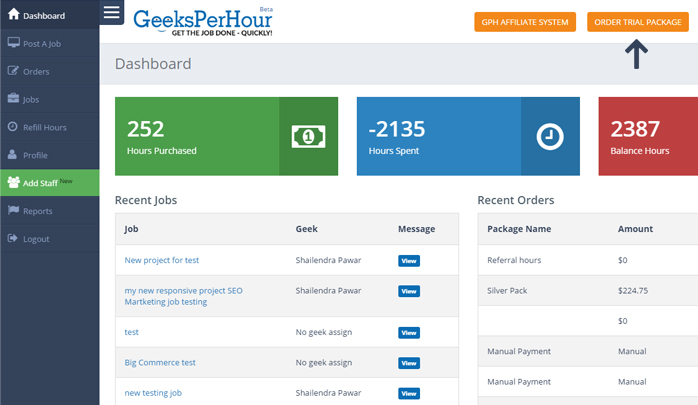 Step – 3
Geek Assigned
Once you have placed your order, our chief technical officer reviews your job description to assess your needs.
At this point, you will be assigned a developer that best suits the task at hand. You will have the opportunity to ask questions and offer a more detailed idea of your needs. The developer will gear up to get started on your project as soon as possible.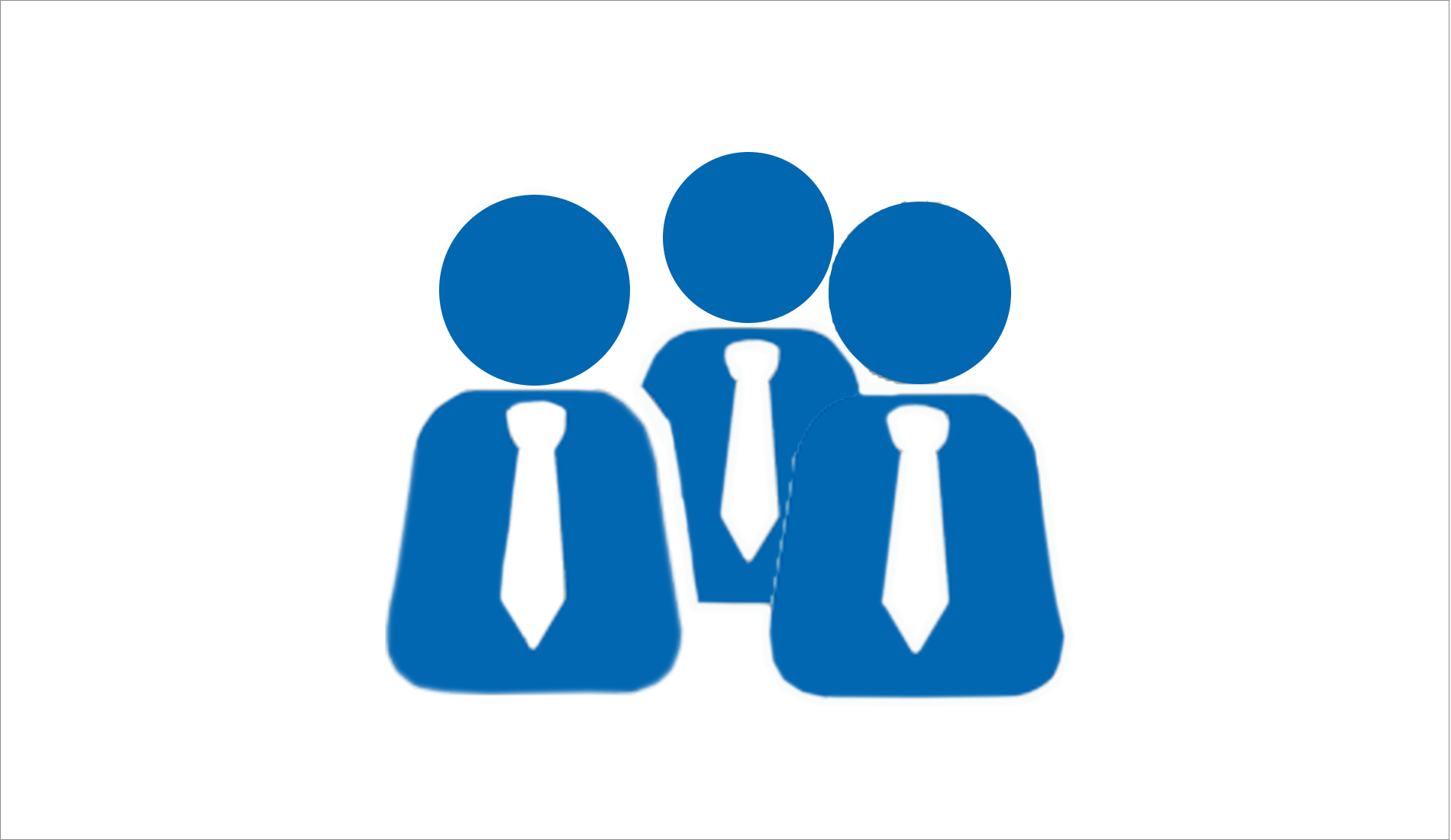 Step – 4
Message (communicate)
After your project package has been successfully purchased, you will have instant access to the job portal.
This easy-to-use portal is where you can track all the fine details of your project, as well as communicate with your developer. Through the portal's private discussion board, you will be able to message your developer for one-on-one conversation about your job.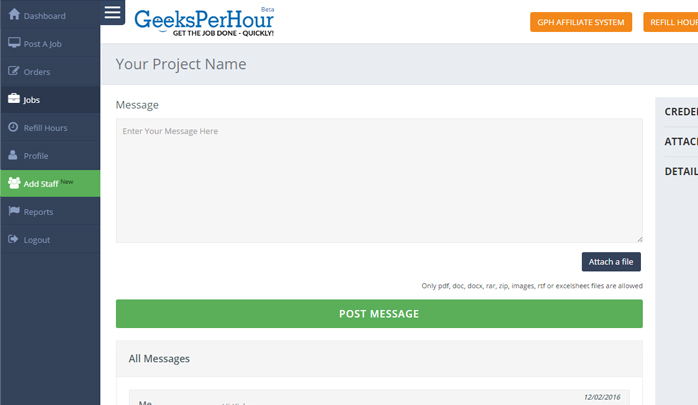 Step – 5
Get Job Done
Once all the information about your project has been discussed, your developer will begin working on your job. All of our developers strive to create highly professional work while adhering to tough deadlines, which means that you'll receive the best quality for your investment. If you're looking for a way to get your job done remotely and quickly, our developers are on standby to help!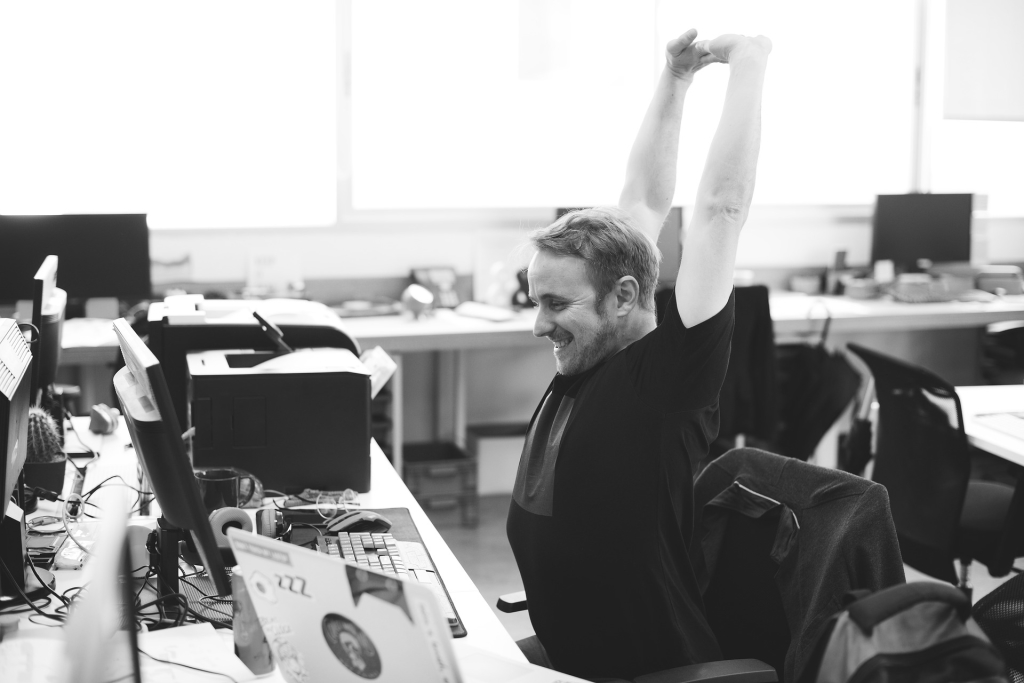 Post Job Now
We are different from other IT outsourcing platforms
We interview developers for you. So you do not have to go through long list of proposals and waste time interviewing.
Post Job Now